How a leading international oil and gas company use Intelligence Fusion to better protect their assets
Brief
This global energy giant required a personalised threat intelligence solution to reflect both the organisation's individuality and the wider characteristics of the oil and gas industry.
Solution
Here at Intelligence Fusion, we were able to offer custom development to meet the needs of their security team. The single pane of glass solution streamlines their operation, allowing them to be reactive, plan ahead, and review historical data to protect their people, assets and business opportunities. 
We have built brand new capabilities into the platform for them, including some features that are specifically geared to the oil and gas industry and unique to their operations. This allows us to provide them with exactly what they need in a uniform, centralised location for their global team to access. We outperform any off-the-shelf solutions with our bespoke capabilities. 
Our platform is also a document repository, meaning all critical security risk assessments and documentation can be stored in one place, providing easy, secure access for the whole team. 
We collect data from open-source reporting tools and ingest these multiple streams into one platform, providing our clients with the highest possible value, accuracy, and credibility. We contextualise and make sense of the collected data to save our clients time and provide them with additional value. Our ever-evolving team of analysts review every incident before logging it, meaning the level of precision outweighs the competition. 
Our relationship with this energy giant is constantly growing; we are reactive to their needs, tweaking the platform to improve their experience further.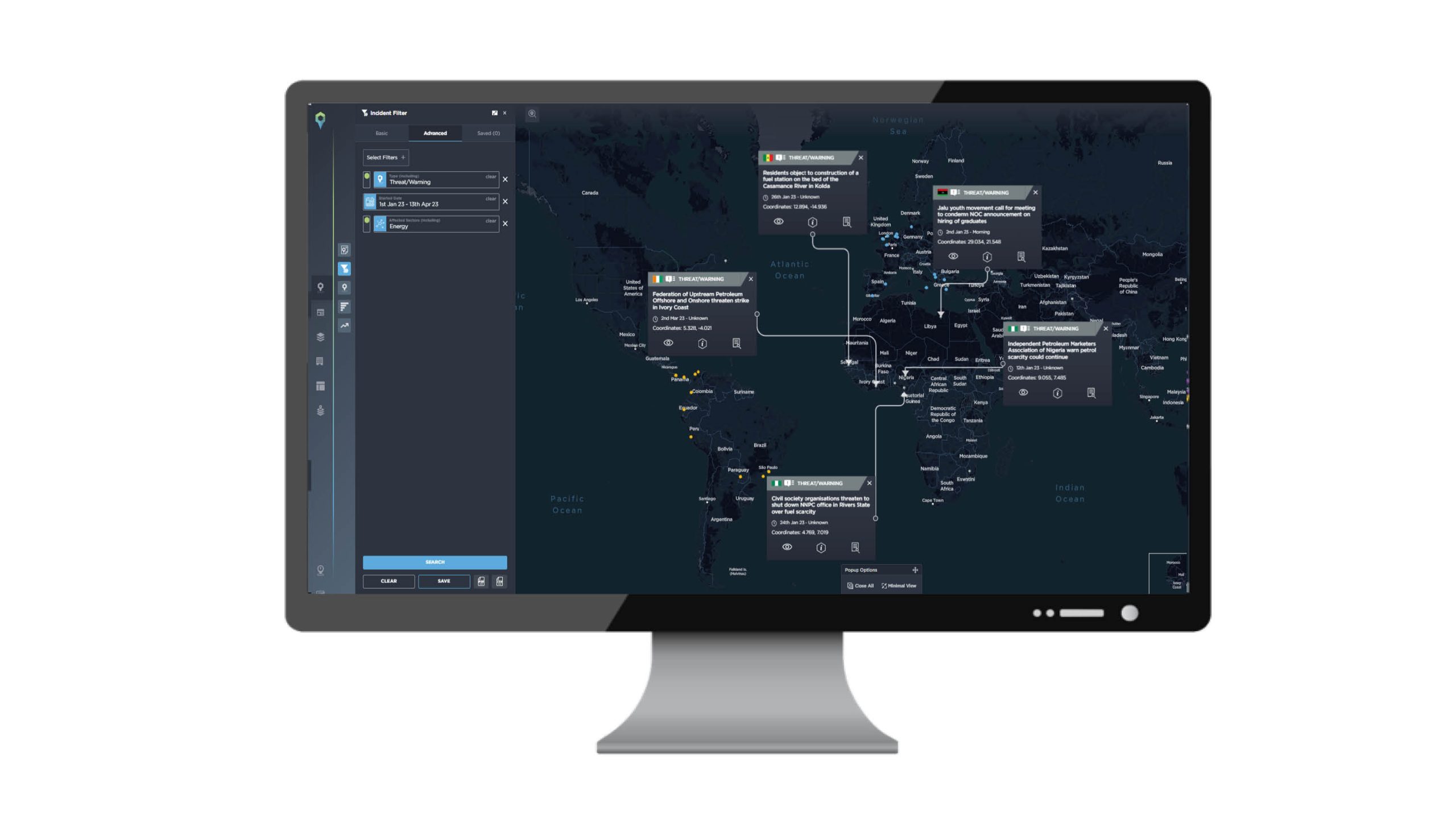 Result
The client has been able to contextualise threat data and trust that the content is accurate and verified. In addition, they have been able to identify threats more quickly and orchestrate responses more efficiently. They have streamlined their security operation, improving productivity and allowing them to prioritise key threats relevant to them. 
They view Intelligence Fusion as an extension of their security team; hence they have signed an eight-year deal highlighting the level of value and satisfaction they experience.
---
We now have a rich database of more than 1,000,000 historical incidents – each one verified and mapped by a trained intelligence analyst – with nearly 20,000 new incidents mapped each month, as well as access to a real-time unfiltered news feed drawn from over 80,000 different sources. Many of which are of particular interest to the oil and gas industry, including terrorism, piracy, problems caused by activists and more.
---
To learn more about our bespoke solutions and the capabilities of our platform, schedule a call; leave your details, and a member of the team will be in touch soon.