Top 30 Most Followed News Accounts on Twitter
Twitter is a great source for breaking news and information, which isn't surprising when you consider almost 500 million individual tweets are sent every day.
Over 326 million people use Twitter each month and 71% use the platform as their main source of news. We've compiled a list of our top 30 must-follow Twitter accounts for breaking news and updates from across the globe. Read on to see some of the best Twitter accounts to follow for news, as we rank the most followed news accounts on Twitter.
Statistics accurate as of January 2022.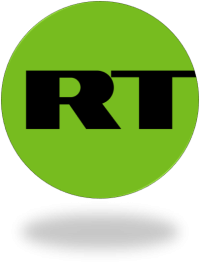 30. RT
RT is a Russian state-affiliated television network with a strong online presence. They state that they're the first Russian 24/7 news channel that brings the Russian view on global news. RT makes the list of the best social media platforms to follow for breaking news due to their 2.9 million followers on Twitter. Tweeting frequently with heavy use of supporting video footage, RT covers international news in several different languages.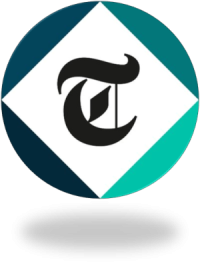 29. The Telegraph
Next on our list of the most followed Twitter accounts for breaking news is the Telegraph newspaper, which has 3.1 million followers. The handle often retweets from their dedicated breaking news account (@TelegraphNews), as well numerous other sub-handles of the Telegraph group. The main account provides a well-rounded overview of the latest news, comment, analysis and video according to their bio. Their news account, which currently has over 763k followers, focuses on breaking the latest national and international stories.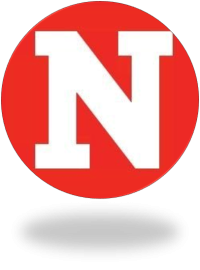 28. Newsweek
With 3.47 million followers, Newsweek is one of the most followed Twitter accounts to follow for breaking news and the latest developments across the globe. Beyond the Twitter account, Newsweek is a weekly American news magazine and in their bio they state that they provide "in-depth analysis, news and opinion about international issues, technology, business, culture and politics."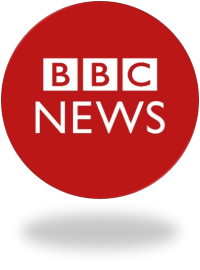 27. BBC News Africa
The Twitter account for BBC News Africa currently has over 3.48 million followers relying on the handle for Africa-focussed breaking news stories and headlines. Tweeting every few hours, the BBC News team also have dedicated Facebook, Instagram, and YouTube account for African news.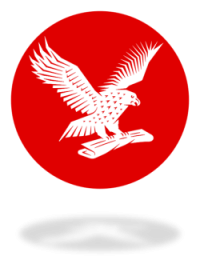 26. The Independent
The Independent is a British online newspaper that has over 3.64 million Twitter followers, making it one of the top 30 social media accounts to follow for breaking news. The Independent tweets the latest headlines every few minutes, covering topics such as world politics, sport, tech, business, the economy, health and education.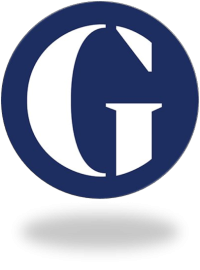 25. The Guardian News
@GuardianNews is a Twitter account from the British daily newspaper, The Guardian, which is dedicated to bringing the latest headlines, breaking news and story developments to their 3.65 million followers on social media. It narrowly beats The Independent for the spot of the 25th most followed Twitter account for breaking news.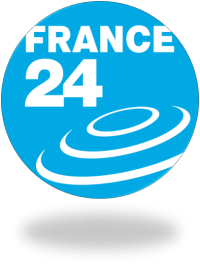 24. France24
France 24 is a French state-owned international television network based in Paris that provides breaking news round-the-clock in French, English, Spanish and Arabic. The parent account for the France24 group retweets content from all four of their language-based handles to over 3.76 million followers worldwide.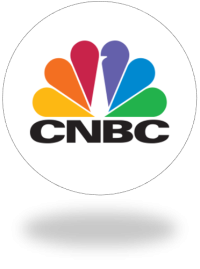 23. CNBC
If you're interested in following social media accounts that cover real-time business news and updates from the financial markets, join CNBC's 4.4 million followers on Twitter. Tweeting every few minutes, you can stay up to date with the latest developments from across the globe.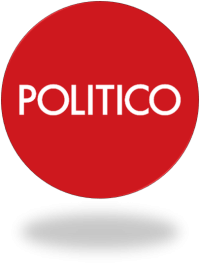 22. Politico
Thanks to their 4.54 million followers on Twitter, Politico takes 22nd place in our list of the most followed Twitter accounts for breaking news. As a political journalism company based in the US, they dedicate their tweets to the latest geopolitical developments and policy changes globally.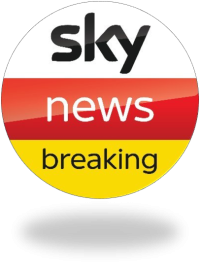 21. Sky News Breaking
This Sky News sub-handle is dedicated to bringing their 4.81 million followers the latest news, stories and developments as it breaks. Expect regular tweets every few minutes with the latest headlines from across the globe.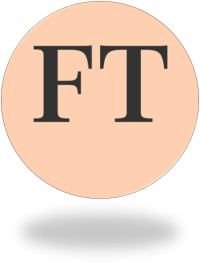 20. Financial Times
The Financial Times has over 4.83 million followers on Twitter. Their huge following makes them one of the best social media accounts to follow for breaking news across the globe. FT is a broadsheet newspaper based in London, UK, and its digital presence is committed to delivering real-time updates on the latest business and economic affairs.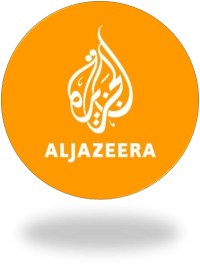 19. Al Jazeera English
The Twitter handle for Al Jazeera English claims to "go beyond the cold facts and bring to light what matters", an approach that's seen them rack up over 7.32 million followers on their account. In addition to breaking news, the handle also shares opinions and analyses using visuals such as infographics, live footage and informational videos. For real-time breaking news alerts, they promote their sister channel @AJENews, which currently has 1.7 million followers.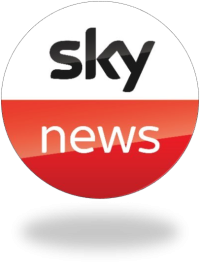 18. Sky News
With almost double the number of followers than their dedicated breaking news account, the parent handle for Sky News provides a more rounded insight into world news and global affairs. The account often shares highlights and clips from their live news TV channel alongside online articles with their 7.43 million followers on Twitter.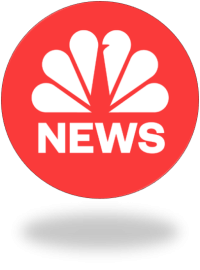 17. Breaking News
@BreakingNews is a Twitter account owned by NBC News, an American broadcast television network. They've accrued over 9.64 million followers securing their position on our list of the most followed breaking news accounts on Twitter.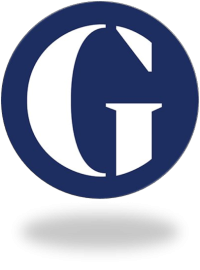 16. The Guardian
The Guardian's main account has over 10 million followers. They tweet regularly covering the latest news, sport, business, comment, analysis and reviews and claim to be "the world's leading liberal voice."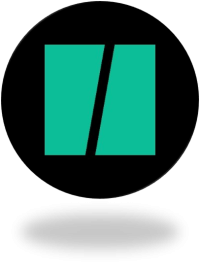 15. HuffPost
HuffPost, formerly known as The Huffington Post, is a news aggregator and blog based in the US. Their Twitter is one of the most followed accounts for breaking news covering a wide range of topics including politics, business, entertainment, environment, technology, popular media, lifestyle and culture which has helped them capture an audience of 11.35 million Twitter users.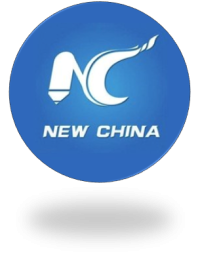 14. China Xinhua News
China Xinhua News, or New China News Agency, is the largest media agency in China. Their minutely tweets following the latest stories and headlines have seen the account reach 12.33 million followers since 2012, whilst also securing its place in our list of the most followed Twitter accounts for breaking news.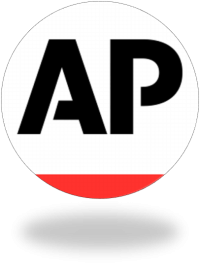 13. Associated Press
The Associated Press is an American non-profit news agency headquartered in New York City. Associated Press, or AP, has 15.52 million followers on Twitter. Whilst they have a primary focus on US breaking news, they also regularly report on the latest news from across the globe.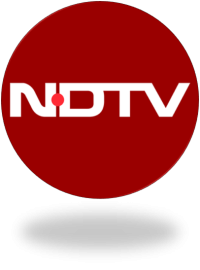 12. NDTV
NDTV (New Delhi Television) is an India-based media company whose Twitter account aims to deliver breaking news alerts to its 16.53 million followers. NDTV's content predominantly focuses on India and neighbouring countries, however, they will often retweet from their sub-handle, @NDTVFeed, which provides global reporting.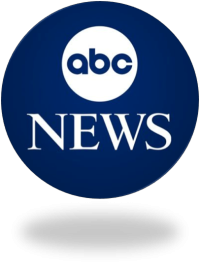 11. ABC News
ABC News is the news division of Walt Disney Television's ABC broadcast network and their Twitter account has over 17.02 million followers. The team behind the tweets curate a wide range of content covering international relations, politics, global affairs, health, technology, sports and entertainment.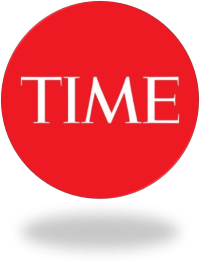 10. TIME
TIME Magazine's Twitter account has 18.51 million followers from across the world, following them for breaking news and current events. Their tweets provide real-time insight into what's happening in politics, world news, technology, health, science and entertainment.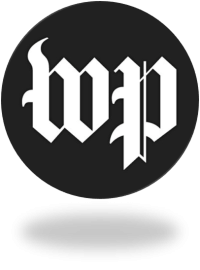 9. The Washington Post
Securing a place in the top 10 best news accounts on Twitter with 18.58 million followers, the online presence of The Washington Post aims to provide breaking news alerts. The Post's real-time updates are often supported by interesting and interactive visuals.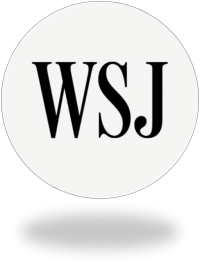 8. The Wall Street Journal
The Wall Street Journal's online presence aims to provide breaking news alerts and emerging headlines from the US and worldwide. Their Twitter has reached over 19.32 million followers due to consistent sharing of top stories, photos, videos, opinions and analyses.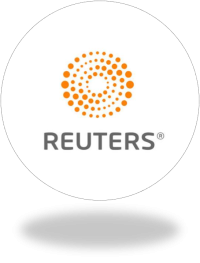 7. Reuters
Reuters is one of the largest news agencies in the world, so their place in our list of the best Twitter accounts to follow for breaking news is no surprise. The London-based media company has a huge Twitter following of 24.14 million users. They deliver the latest headlines from business, financial, national and international news.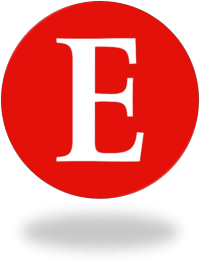 6. The Economist
"News and analysis with a global perspective" is The Economist's Twitter bio, and their aim of providing over 26.13 million followers with fair-minded, fact-checked has landed them at number six in our top 30 news accounts list. Alongside breaking news, you'll find opinion pieces, infographics, explainer videos and podcasts on their feed.
5. BBC World
One of many sub-handles managed by the BBC News team, the BBC World News channel tweets aggregated news, features and analysis from their global newsroom. The World News  account currently has 34.01 million followers.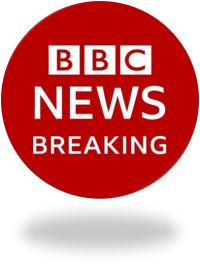 4. BBC Breaking News
Another BBC Twitter handle, BBC Breaking News, takes one of the top 10 spots with 48.7 million followers. This account dedicates each tweet – posted every few hours – to the most important headlines and emerging stories from across the globe.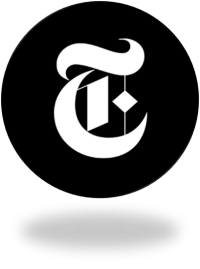 3. The New York Times
The New York Times is an American daily newspaper based in New York City with a worldwide readership. The NYT Twitter account has 51.3 million followers and shares posts centred around US news, international news, investigations, opinion pieces and analysis.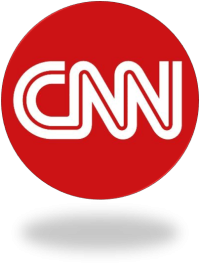 2. CNN
CNN's Twitter account has gained over 55.8 million followers since it joined the social media platform in 2007. This CNN handle provides a well-rounded overview of global affairs, international news and world events.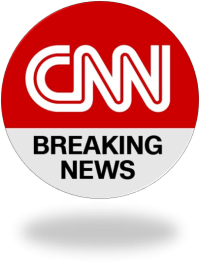 1. CNN Breaking News
CNN Breaking News takes the top spot with over 61.8 million followers, making it the best Twitter account to follow for breaking news. Focussing on the headlines, CNN Breaking News tweets multiple times per hour, providing their significant following with a curated feed of the most important stories and developments.
The wide range of Twitter news accounts mean that the Twittersphere is an excellent place to stay in the know when it comes to global affairs. And it's not just legitimate world news Twitter accounts, news agencies or journalists that are the first to break the news. Aside from the hundreds of news accounts on Twitter that we track, Intelligence Fusion's analysts are often alerted to a developing incident in its early stages by regular Twitter users who may be a witness to the situation.
But just because it's on social media, doesn't always mean it's true. Fake news is a growing phenomenon and is becoming more and more difficult to identify. Luckily, our team are trained to use various tools and techniques to help verify information from open sources, including various intelligence processes to validate media and reports as well as a standard military method of grading sources by credibility and reliability.
This ensures that all of our data is as accurate as possible and clients can act on the information we send without having to waste their own time and resource fact-checking every alert.
If you'd like to see more from Intelligence Fusion, you can follow us on Twitter too. We have dedicated handles for each region or you can get the whole picture from our main account;
| | | |
| --- | --- | --- |
| GLOBAL INTELLIGENCE | NORTH AMERICA | SOUTH AMERICA |
| AFRICA | ASIA & MIDDLE EAST | EUROPE |
I