Intelligence Fusion Welcomes New Board Chair
Ex-Microsoft Director, Robert Hayes, is announced as Intelligence Fusion's new Board Chair.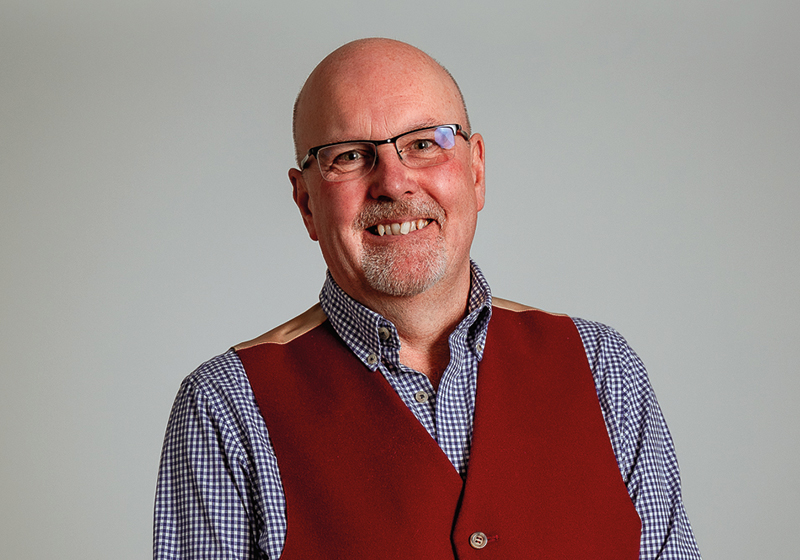 Durham, UK – Intelligence Fusion, an award-winning threat intelligence provider based in the North East, has appointed Robert Hayes as their new Chairman amidst a period of significant expansion across the company.
Following a long and impressive career, Robert joins the organisation with experience of working at Director level in both the public and private sectors. Intelligence Fusion will benefit from Robert's acknowledged expertise within cyber security, crisis management, and strategic risk assessment, the skills which have enabled him to become a trusted and valued advisor to Ministers, senior leaders and even the UK Ministry of Defence.
Robert's early career was in the UK police service, where he served in a variety of operational, training, and policy roles as he progressed through the ranks to Assistant Chief Constable. Robert then worked as a Senior Civil Servant in the Home Office & GCHQ, and was Head of the UK National Specialist Law Enforcement Centre and the UK National Technical Assistance Centre.
Subsequent to his time in the public sector, Robert was selected to become a Senior Fellow of the Microsoft Institute for Advanced Technology in Governments: A small elite group established by Bill Gates and tasked with using Microsoft research and development activities to solve intractable problems for the global public sector. In 2014, Robert became Senior Director of Strategy and Partnerships in Microsoft's Enterprise Cybersecurity Group advising C-level executives on strategic security, risk, and business change issues before leaving to pursue a portfolio career of Non-Executive Director and Strategic Advisory roles. Robert is now a Board Member of the Scottish Police Authority, Scottish Cyber Resilience Advisory Board, Scottish Government Security and Business Continuity Board, and most recently, Chairman of Intelligence Fusion.
Robert said, "I'm delighted to be taking the Chair of Intelligence Fusion at what is a very exciting time for the company. From what was one man's vision, the company is now providing its unique threat intelligence solutions to some of the world's largest organisations. The next phase for the company will involve significant growth, and I am pleased to be able to help the company on that journey."
The chairman appointment comes as the company closes a third round of investment, securing over £600k to continue funding their phenomenal growth. The team are currently undergoing a huge recruitment drive that will see them expand from 6 full time employees at the beginning of 2019, to 21 by the end of 2020.
With an ever-growing client base that includes supplying G4S, Spotify and Kimberly-Clark with their threat intelligence, the organisation requires more resource across every department to keep up with demand. Intelligence Fusion plans to expand their operations team in order to provide uninterrupted, 24/7 coverage for their global clients as well as build an internal development team to ensure constant innovation from a technology standpoint.
Intelligence Fusion's CEO and Founder, Michael McCabe, said of company's continuous progress; "It's an incredibly exciting time here at Intelligence Fusion. A growing client base and the recent investment has allowed us to recruit new talent across all areas of the business, move to bigger offices and further invest in our ground-breaking technology."
"The next 12 months are set to be just as fast-paced as we continue to disrupt the sector with our unique approach to intelligence collection as well as maintain the level of innovation that's seen us win and be nominated for numerous awards in 2019."
"Having a Chairman like Robert, with his remarkable background and experience, will also be hugely beneficial in driving the business forward during this next part of our journey."
---
About Intelligence Fusion
Intelligence Fusion is a provider of real-time threat intelligence software solutions that deliver critical information to organisations worldwide, helping them protect their people, assets and reputations.
Intelligence Fusion's aim is to become the benchmark for threat intelligence providers worldwide. Through innovative and continuous development of our services and people, we aim to protect an ever-expanding spectrum of businesses from an equally increasing and evolving global security landscape.
Intelligence Fusion currently offers access to an industry-leading threat intelligence platform to the GSOCs and intelligence teams of many global enterprises as well as feeding our data via an API to some of the world's largest and most prominent security organisations.
Because of our vision and the unique way in which we operate, we've seen ourselves grow into a security technology trailblazer. Huge corporations don't just want our data but our technology too. We're currently in talks with some of the biggest companies in the world to build their own bespoke platform, using Intelligence Fusion as the foundation and developing it into the ultimate intelligence solution for their operations.
---
Media Contact
Laura Brown, Head of Marketing