Enhance your security operations with predictive intelligence
New Feature: Emerging Threats
We are always looking for ways to add additional value to our subscribers, helping them to better protect their people, assets and operations.
Our latest feature, "emerging threats", allows our subscribers to be more proactive by getting forewarned about incidents or a sequence of events that could trigger escalation or lead to disruption. 
This new feature adds further context to the data points on our map, enhancing our tactical-level intelligence with foresight. 
Become more proactive
Mitigate the impact of threats on your business
Minimize disruption to your operations
Save time and money
Better protect your employees, assets and reputation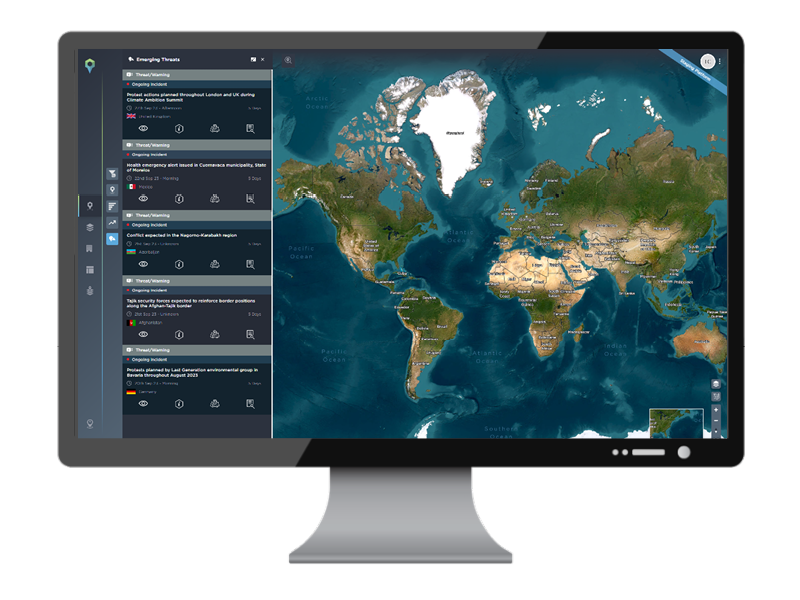 Learn More
Stay Ahead of Evolving Threats